Every year, shippers send out requests for proposals (RFPs) to find new carriers and re-engage incumbents who can deliver quality service at a reasonable price. In an ideal world, shippers would award contracts to carriers who keep year-round contract commitments and avoid excess costs from having to renegotiate rates prior to the next RFP.
This expectation would be realistic if freight transportation were like other commodities. Since it is not, freight contracts and the resulting routing guides from RFPs are not "set it and forget it" processes. Contracts deteriorate over time, and can break apart in an instant during peak freight seasons and tight markets. Carriers will often reallocate capacity from less lucrative contract business to take advantage of premium spot market rates when market conditions are in their favor.
Experienced shippers know how to create sustainable, win-win agreements that will keep freight contracts and routing guides intact for longer periods.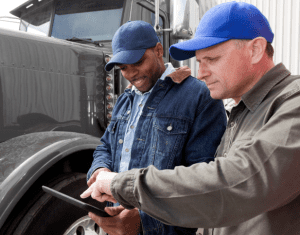 Below are three tips to sharpen your negotiating skills and tools to make your pricing more resilient.
Listen to incumbents
Around 60 to 80 percent of a shipper's loads are moved by incumbent carriers, year over year. During the annual RFP, shippers have to weigh the risks of awarding contracts to new carriers who offer lower rates.
A key consideration for a shipper during rate negotiations is whether new carriers who submit rates lower than incumbents will actually honor them for the life of a contract. Incumbents are more likely to submit realistic rates since they know your business and your service requirements.
During the RFP process, experienced shippers pay close attention to lanes where rates from incumbents are higher than new carriers' rates. Finding out why this is the case could highlight areas that can be improved to produce better routing guide compliance and cost savings.
For example, an incumbent might share information about the realities of moving your freight with illuminating details on wait times and detention events at shipping and receiving locations, or the lead times for orders. When planning routes, too much lead time for a shipment can be just as problematic as not having enough lead time. Listening to this feedback from incumbents can improve your ability to both obtain better service from incumbents and secure sustainable capacity from new carriers at lower rates.
Vet new carriers
One of the most effective strategies to improve rate negotiations with carriers is to understand how they evaluate your network in the context of their business. Pricing considerations for carriers include how your freight fits into their network and other capacity commitments. When carriers bid on freight, they are first looking to add complimentary lanes and volumes to build network efficiencies and optimize asset utilization for their contracted business.
As part of the vetting process, shippers can benefit from learning about what lanes carriers currently serve, before inviting them to participate in an RFP. Understanding their freight and routing preferences can help you understand which carriers will not have capacity at the price you need during peak seasons, or during certain days of the week or month.
Due diligence pays off when evaluating bids submitted by new carriers or incumbent carriers who bid on new lanes. You can avoid the risks of awarding contracts to carriers who are unlikely to keep commitments because they don't understand your service requirements or other freight characteristics.
The evaluation process will involve some give and take, but in the end both parties should have realistic expectations to negotiate rates. The questions shouldn't stop once bids are submitted. You should talk to carriers at the high end of the rate spectrum to see if they are aware of something that you have missed. Likewise, carriers who submitted the lowest bids may not have all the information they need to submit realistic bids.
Use data insights
When negotiating rates for RFPs, mini-bids, or one-off spot freight moves, shippers can access the same market data that carriers and logistics companies use to determine pricing. Using a common data source will help shippers identify their true savings potential in all lanes and set realistic expectations.
Besides using market data to prepare for RFPs, shippers can benchmark their historical cost performance in each lane to the market rates. If costs are going up, transportation and logistics professionals can provide executives with reports that show how the company's performance compares to the market and competitors.
DAT iQ provides insights on past, present, and future rates. Shippers can use the insights to contextualize bid evaluations with historical performance benchmarks. They can also use insights to strengthen their bargaining position and select winning bids at rates that will hold up throughout the life of the contract.
To learn more about how to use accurate, relevant and timely freight intelligence to establish resilient pricing and mutually beneficial relationships with carriers, visit www.dat.com/shipperiq to chat with the DAT's transportation market experts.