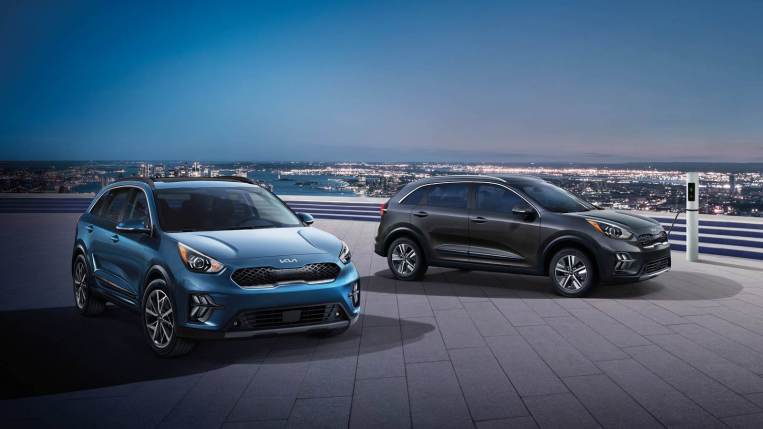 The nationwide average price of a gallon of gas today, according to AAA, is $4.86. Nine states and the District of Columbia have pump prices over the $5 mark.
Unsurprisingly, more car shoppers than ever before are inquiring about cars that don't use gas or use less of it.
According to a Cox Automotive analysis of shopping behavior on its Kelley Blue Book and Autotrader websites:
Shopping for electric vehicles (EVs) soared 73% since January before gas prices started their rise.
Shopping for hybrids rose 25% over the same timeframe.
Shopping for more fuel-efficient gas-powered models, like small and midsize cars, rose 33% during that period.
Related: 1 in 4 Shoppers Consider a Hybrid or Electric Car
May sales figures show a similar pattern. More than a quarter of the cars Toyota and its Lexus luxury brand sold were hybrid-powered.
Kia's EV sales were up 132% in May. That came partially because the company introduced a new EV – the sleek EV6 hatchback. But even its older Niro family of hybrid, plug-in hybrid, and EV models posted their best sales month ever.
And Ford's little Maverick small truck, with its standard hybrid powertrain, outsold the larger gas-only Ranger for the second month.
More buyers may have wanted a hybrid or an EV but have been unable to find one.
Dealers measure their supply of cars for sale with a metric called "days of inventory" – how long it would take them to sell out of cars at today's sales pace if they couldn't acquire any new ones.
Most cars are in short supply these days – dealers had a historically-low 35-day supply as of mid-May. But they had just 23 days' supply of hybrids and 19 days' supply of fuel-sipping compact cars.