Are you going to get an Apple car? What about a Sony car? Seriously, both electronics giants Apple and Sony are developing vehicles right now. 
What about the Amazon car? Again, really happening. Yep, new car brands are appearing more and more because we're now living in wild west of tech billionaires during an electric car gold rush led by Tesla's own Elon Musk. 
So which brands could transform into automotive companies? Let's take a look at cars that are coming and the ones which might.
Read more about new car brands
The Sony Car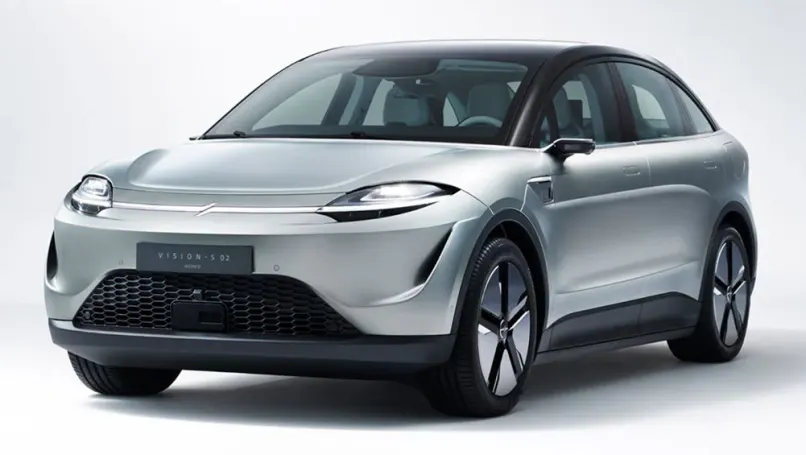 This is truly happening. Sony let the world know that it wants to get into the automotive industry back in 2020 when it released its Vision-S 01 concept at the Consumer and Electronics Show in Las Vegas. The PlayStation maker followed this with another unveiling in early 2022 of its Vision-S 02 SUV. 
Both were just concepts, but in March this year Sony announced it had signed an agreement with Honda to produce an electric vehicle.
"This alliance aims to bring together Honda's mobility development capabilities, vehicle body manufacturing technology and aftersales service management experience cultivated over many years, with Sony's expertise in the development and application of imaging, sensing, telecommunication, network and entertainment technologies, to realise a new generation of mobility and services that are closely aligned with users and the environment, and continue to evolve going forward," Sony and Honda said.
The joint venture between Sony and Honda is expected to start producing vehicles by 2025. 
The Apple Car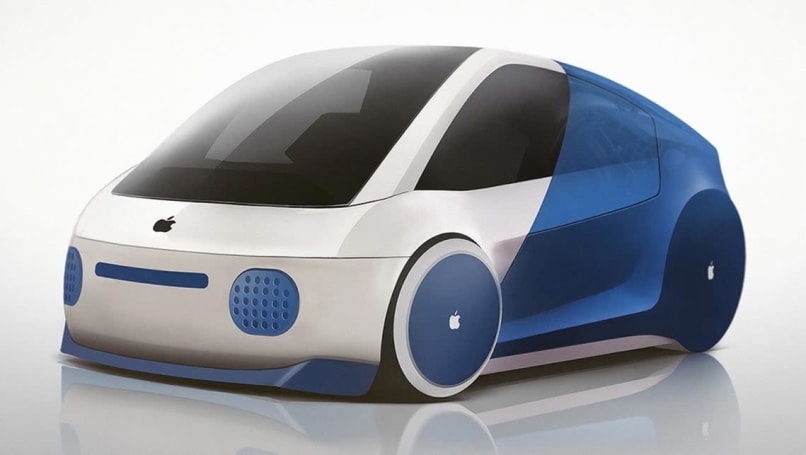 Not content with just making ridiculously stylish computers and phones, Apple has been trying to produce an Apple Car since 2014, but without much luck. 
That seems to be because the Mac and iPhone maker is attempting to do a ground-up build of an autonomous system. So, unlike Sony which has buddied up with an actual car manufacturer, Apple appears to be exhausting itself in the pursuit of conquering self-driving tech which is kind of like coming up with the answer to life.
What started out as a secret program called Project Titan in 2014 employing hundreds of engineers, the Apple Car has faced major difficulties.
In 2017 Apple's CEO Tim Cook said: "We're focusing on autonomous systems. It's a core technology that we view is very important. We sort of see it as the mother of all AI projects. It's probably the most difficult of AI projects to work on."
They're certainly not taking the easy way with plans to build a fully-autonomous car without any controls including a steering wheel. 
Still Apple is persisting, and in 2021 had a fleet of Lexus SUVs testing the technology. Recent reports say that Apple has added another 10 drivers to its self-driving car crew.    
It seems that if Apple is to make its car a reality it will need to do so with an established automotive manufacturer and relinquish its plans of autonomous domination for now.
The Google Car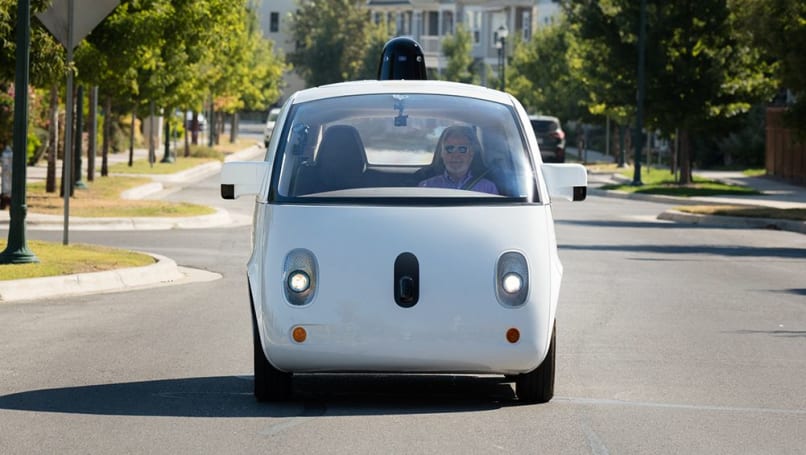 Google seems to be going down the same road as Apple with grand plans of making a fully autonomous car only to realise it's way harder than just coming up with a mysterious algorithm which helps people buy shoes on the internet.
Google's Street View project began in 2007 with a fleet of converted Toyota Priuses rolling around California taking photos in 360 degrees. Not only would this service become part of our daily lives allowing us to literally see where we were going on the map before we got there but it helped form the backbone of Google's mapping for its self-driving car tech.
Then came the awkward-yet-adorable Firefly test cars in 2015 as part of Project Chauffeur. These were Google's tiny self-driving cars with a front design that had more than a passing resemblance to a Koala's face.
In 2016, Project Chauffeur gave way to the creation of Waymo, a subsidiary of Google which to this day is testing its autonomous technology in the Jaguar i-Pace. Waymo has also had a bumpy road with collisions involving pedestrians. In Arizona, Waymo cars have even been attacked by residents with knives and rocks.
The latest news of the Google Car is a joint venture between Waymo and ride share company Uber. Uber is also trialling the self-driving tech in its freight service of semi-trailers.
The Red Bull Car – RB17
This is also actually going to happen, but the price of Red Bull's F1 inspired RB17 hybrid hypercar may prevent most of us from ever owning one.
Announced in June 2022, the RB17 has been created by the Red Bull F1 team's chief technical officer Adrian Newey. 
Powered by a V8 petrol engine and electric motors, only 50 of the hybrid RB17s will go on sale for about A$26m in 2025.
The Amazon Car – Zoox
Do you really think Amazon's founder Jeff Bezos was going to let Elon Musk take all the glory? No way! Not only are they in a space race against each other with Bezos's Blue Origin and Musk's SpaceX, but they're also trying to out-do each other here on Earth in the autonomous car sector. Musk has Tesla and Bezos has Zoox.
Autonomous tech company Zoox has been around since 2014 when it was started up by Australian designer Tim Kentley-Klay. 
Using Toyota Klugers Zoox has been testing its self-driving tech in San Francisco since 2018. 
The inroads Zoox was making caught the attention of Bezos. In 2020 Amazon bought Zoox. 
Bezo's is taking autonomous cars in a different direction to Musk. You see, Zoox is a taxi service as opposed to Musk's Teslas being personal cars.
The Zoox robotaxi was revealed to the public in May 2022. Looking like a loaf of bread with wheel, and floor-to-ceiling windows the robotaxi is fully autonomous and can carry four passengers.
The Ye Car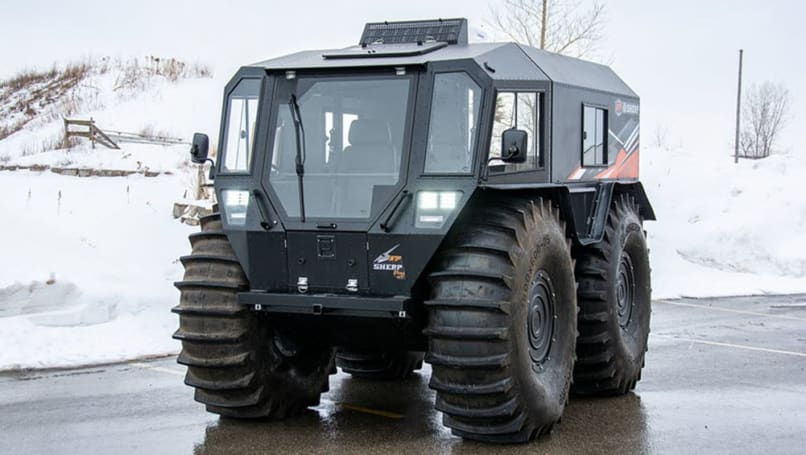 American rapper Kanye West appears to be an unstoppable force not only in the world of music but fashion, too. So strong is his influence (and ego) that it seems inevitable that he'd also want to entwine himself into the fabric of our lives further by create something we can drive – the Ye Car. 
Kanye is also a car nerd and can count some insane rides among his car collection such as a customised Lamborghini Urus, a Mercedes-Benz SLR McLaren Stirling Moss, a Bugatti Veyron, Aston Martin DB5 and a black Sherp ATV, which he cameoed in for a McDonalds TV advert during this year's Super Bowl.
What would a Ye car look like? Well, it'd most likely be a Ye Truck with weird but tough styling and go-anywhere capability even though it would probably never be driven off fancy city streets.